Beautifully appointed apartments with two bedroom/one bathroom units on Grays Lake. Featuring fabulous lake views and balconies. Enjoy lake-side living in the heart of Grayslake. Private off-street parking included.
Rent $1350 - $1650 plus $125/monthly utility fee. Includes gas for heat and cooking, wifi, sewer, garbage, water. Pet fee $50/month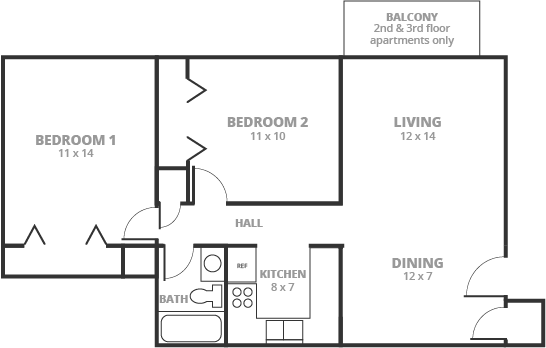 2 Bedroom, 1 Bath
Rent $1350 – $1475/month, plus $125/month utility fee.
One time application fee of $75 per applicant, move in fee $250
2 Bedroom, 1 Bath
Rent $1400 -$1650/month, plus $125/month utility fee
One time application fee of $75 per applicant, move in fee $250